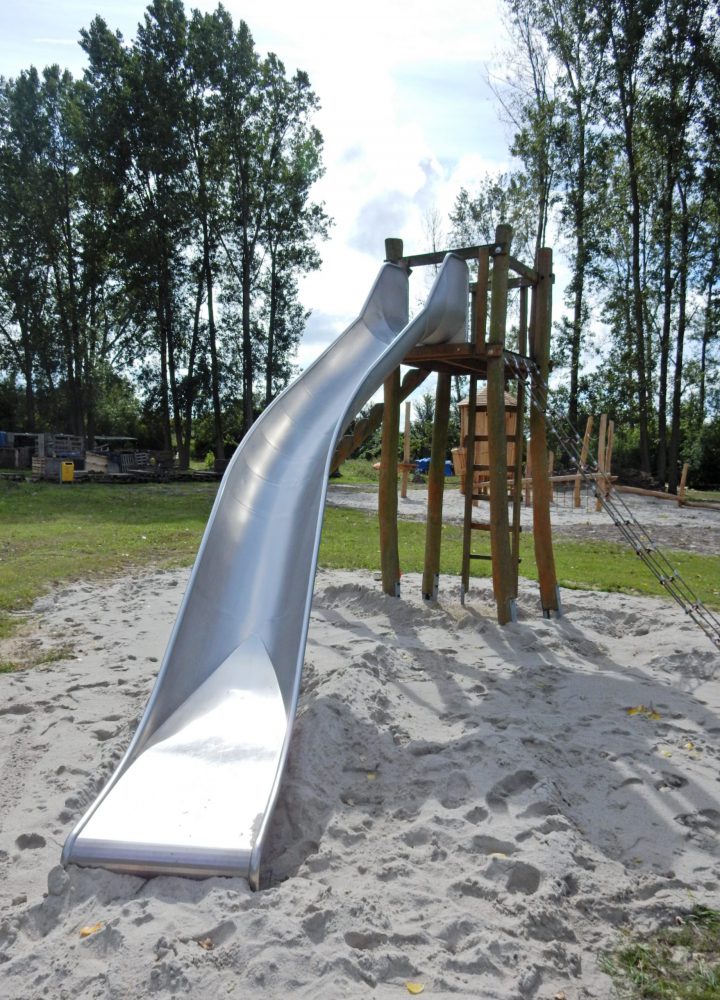 Between 1st of April and autumn break
| | |
| --- | --- |
| Wednesday/Friday | 13:00 – 17:30 |
| Saturday | 10:00 – 17.30 |
Between autumn break and 1st of April
| | |
| --- | --- |
| Wednesday/Friday | 13:00 – 17:00 |
| Saturday | 12:00 – 17:00 |
School holidays (northern region)
Wednesday, Friday & Saturday
10:00 – 17:30
Please note: the last week of the summer holidays, we are open Monday to Saturday from 10:00 – 17:30.
Christmas break
| | |
| --- | --- |
| Monday to Saturday | 12:00 – 17:00 |
Please note
Jeugdland is closed on the following public holidays: King's Day (open in 2021), May 5th (open in 2021), Easter Monday and Whit Monday, Ascension Day, December 5th, December 24th, Christmas Day and Boxing Day, December 31st, and January 1st.
Spelen, bouwen en activiteiten voor kinderen van alle leeftijden!
Entrance fee: €2,00 per child for the whole day.
Building cabins: €1,00 per child for building and borrowing tools.
10 tickets: €13,00 per child for 10 day visits. The ticket is valid for one year after purchase. 
Year subscription: €20,00 per child. The subscription is valid for one year after purchase.
Cabin building card: €5,00 per child. The card is valid for one year after purchase.
Jeugdland keycord: €1,00.
Safety soles: €10,00 per pair.
Host parents: €1,50 per child.
Parents/supervisors: free.
Activities: If you want to participate in an activity, you always pay the normal entrance fee. Sometimes we ask for a small extra fee for an activity. 
Amounts from €1,00 can be withdrawn at Jeugdland. 
If your financial situation does not allow your child to play with us, please contact the administrator for a suitable solution. 
Playing at Jeugdland takes a lot of energy. That's why we offer children a chips, cookies, or ice cream. Of course you can also bring your own consumption. 
Free lemonade is always available for all children.
Parents can enjoy a cup of coffee, tea, or soft drink on our terrace.
Ice cream: from €0,50.
Cookies: from €0,50.
Chips: €0,50.
Grilled cheese sandwich: €1,00.