Is it your birthday soon or do you have something else to celebrate? Come to Jeugdland! We have a wide range of children's parties.
Celebrate the best parties at Jeugdland Hoofddorp!
Building cabins
Lasergaming
Baking
Tie dyeing
Playing
Is your son or daughter having a birthday soon or does your child have something else to celebrate? Jeugdland has a wide choice of children's parties that can be booked. A party can be booked via coordinator@jeugdlandhoofddorp.nl.
Have you booked an outdoor party and the weather is very bad? Or can your booked party not take place due to circumstances beyond your control? Contact Jeugdland Hoofddorp. We are happy to think along with you for a suitable alternative and/or alternative date. 
At Jeugdland you can buy various small snacks that can be bought optionally. It is also allowed to bring your own food and/or drinks (except alcoholic drinks).
Call us for the possibilities.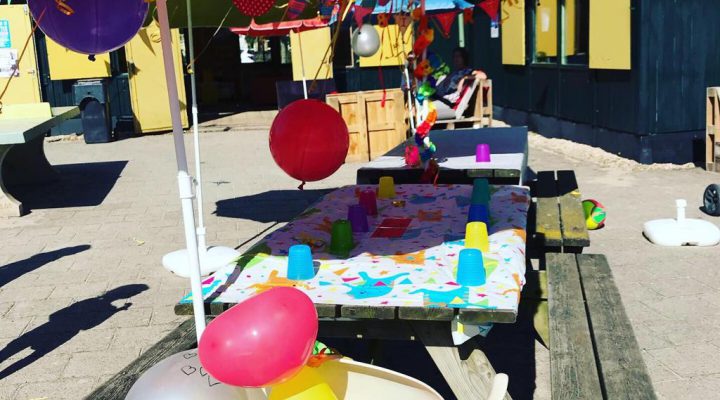 Basic party
Festively decorated table
Unlimited lemonade
Coffee and tea for parents or supervisors 
Playing all day at the Jeugdland terrain
Unlimited lemonade

Bag of chips or either a rocket or a pear ice cream for all the kids at the party 
€ 4,00 per child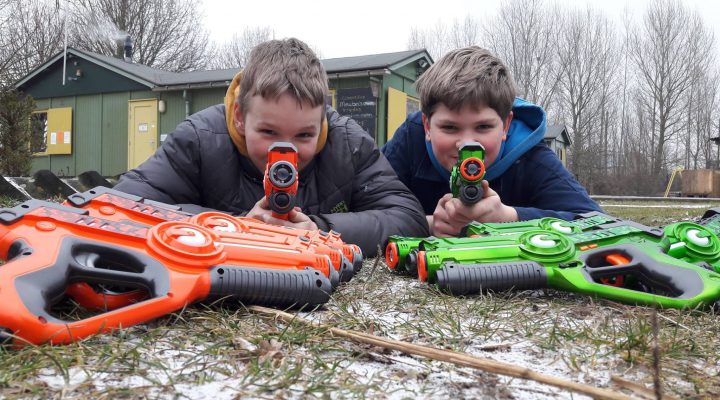 Lasergame party
Basic party
Gift on behalf of Jeugdland 
Lasergame (+/- 45 minutes) under supervision of a staff member of Jeugdland
Unlimited lemonade

Bag of chips or either a rocket or a pear ice cream for all the kids at the party

 
At least 6 children
€ 8,50 per child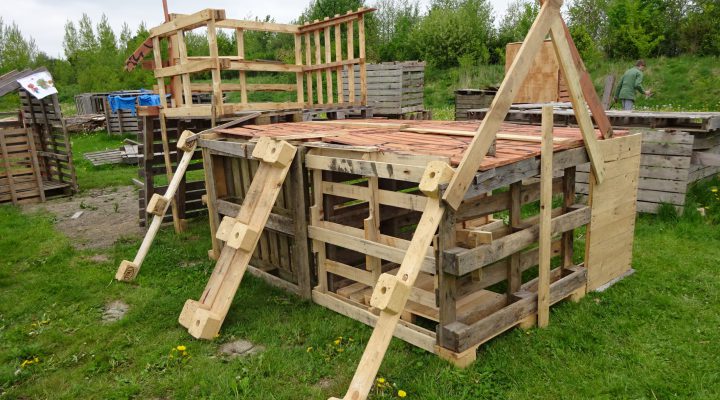 Cabin building arty
Basic party
Gift on behalf of Jeugdland
After explanation from a staff member of Jeugdland, it is possible to build a cabin in our cabin village together with the children of the party. Please note that children must wear sturdy closed shoes.  Flip flops are not allowed!

Unlimited lemonade

Bag of chips or either a rocket or a pear ice cream for all the kids at the party

 
€7,50 per child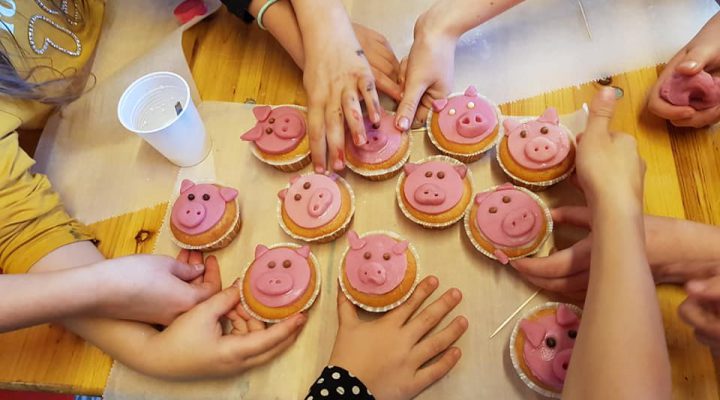 Baking party
Basic party
Gift on behalf of Jeugdland
Baking under supervision of a staff member of Jeugdland. When booking a baking party, the following choice must be made in advance:

Baking and decorating cakes
Baking and decorating cookies
Baking pizza

Unlimited lemonade

Bag of chips or either a rocket or a pear ice cream for all the kids at the party

 
€ 8,50 per child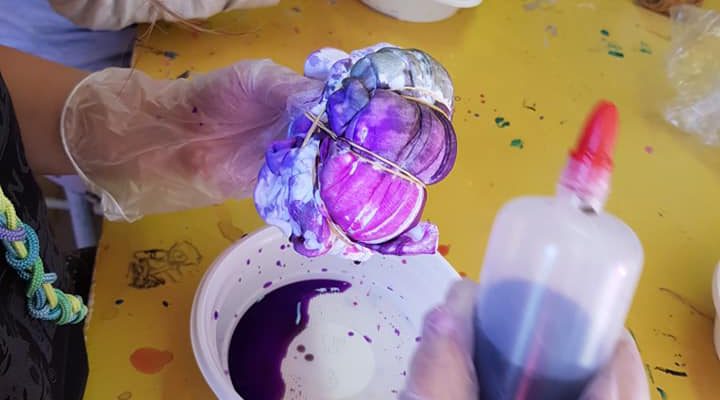 Tie Dye (shirts) party
Basic party
Gift on behalf of Jeugdland
A creative party under supervision of a staff member of Jeugdland

Unlimited lemonade

Bag of chips or either a rocket or a pear ice cream for all the kids at the party
€9,50 per child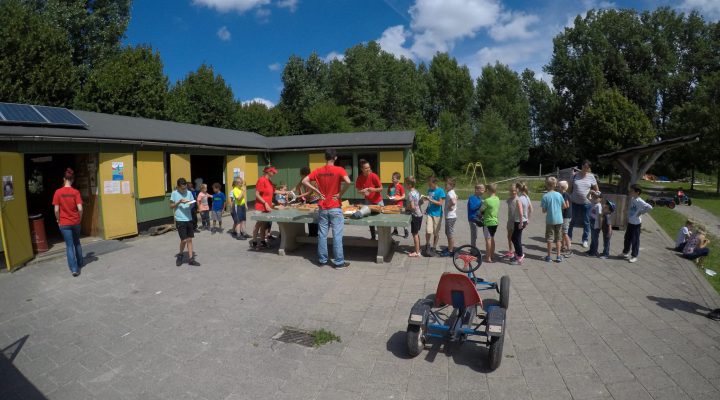 Additional bookings
Come to Jeugdland directly from school (free of charge, please let us know in advance in order to prepare the party table earlier)
Hotdog (book in advance due to shopping) €1,00 per sandwich
Grilled cheese sandwich €1,00
Various Ola ice cream flavours with extra payment instead of Ola pear ice cream